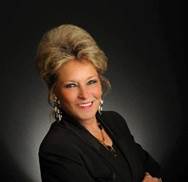 Barbara Holbein has worked for me over 15 years and I am proud to say that she is by far one of my most honest and giving agents.
Not only is she a top producer here at HomeSmart but still has the time to give to helping newer agents and her clients. Barbara shows every day that giving her time to her clients is foremost in her daily activities.
Barbara not only is a top Listing agent and buyer's agent but she has never had a complaint quite the opposite. Agents from other companies as well as other agents clients call and say how wonderful their transaction was with Barbara at the Helm.
She has worked with 3 top relocation companies and has done an excellent job for them and they will call and ask for Barbara whenever possible. She also has extensive training in short sales.
I am proud to say that Barbara is one of the top agents in all of California and I am so happy she is with me.
Carol Haacker, Managing Broker. HomeSmart Evergreen Realty